OMSHOES Horseshoes 34th Annual Spring Tournament
Next Tournament:
Sunday, April 24, 2016
Location:
Pre-registration: 5:00 -7:00 pm – The Tavern Bar and Grill, 1200 Garnet Ave San Diego, CA
$25 per player, $20 non-player. 1/2 off all drinks at Tavern during pre-registration!
Signups: 8:30 -10:30 am – The Pennant Bar and Grill, 2893 Mission Blvd San Diego, CA Google Maps Link
Tournament: Play starts at 11:15 am Mariners Point, Mission Bay Google Maps Link
Entry Fee:
$25 players registration advance purchase (online purchase link below) $30 players registration day of event, $20 non-players and OMBAC members. Lunch and Beverages included. Buy advance tickets online:


or you can register in person the day of the tournament at the Pennant Bar from 8:30-10:30am. If you buy online tickets you still need to check-in at the Pennant Bar between 8:30-10:30 for court assignments.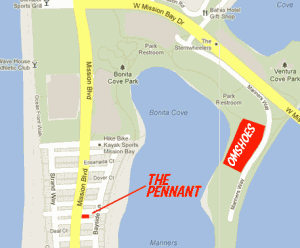 Tourney Starts @ 11:15 noon
Tournament Details:
Blind Draw Format (Mixed) Round Robin, followed by Single Elimination Tournament, Cash prize. THE PLAYING AREA AND BEER GARDEN IS AT MARINERS PT.
Contact Tournament Staff:
omshoes@ombac.org
Proceeds from event will be donated to UCSD Moores Cancer Research and the Helen Knoll Foundation